Discover The Magic Spell Of 5 Easy Steps Proven To Crush The Negative Thoughts And Help You Manifest All Your Dreams In Super-Fast Mode
(Even if you think it's impossible now)
Send me a free copy now..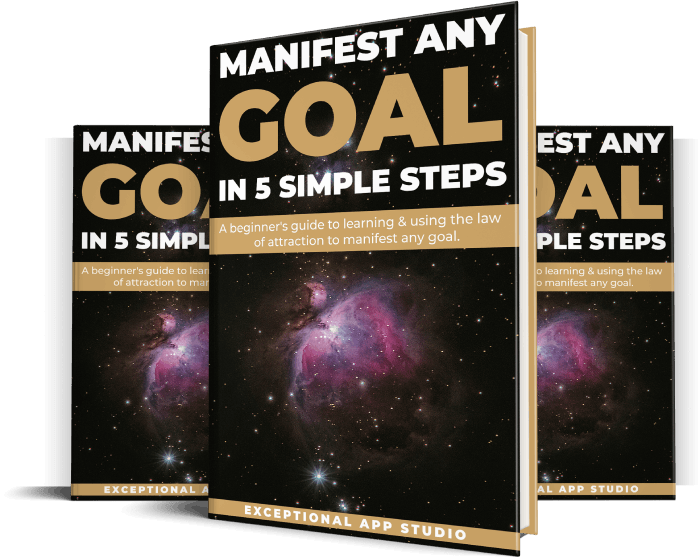 There is no goal that cannot be achieved, when you understand and implement these simple 5 steps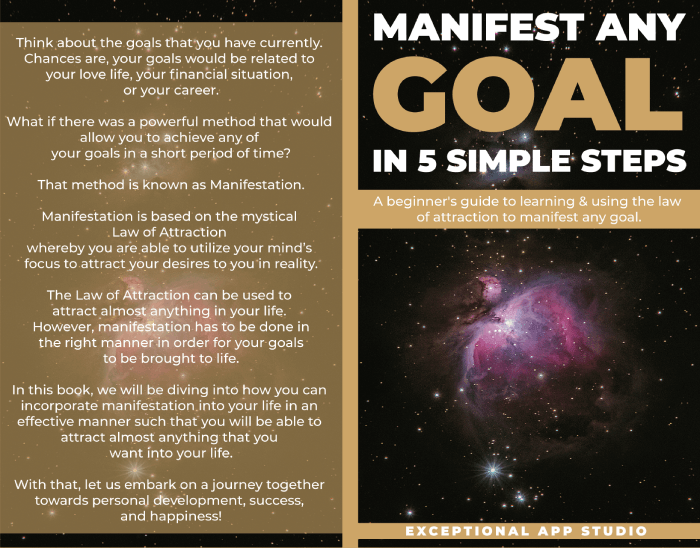 How this book can revolutionize your life:
A complete how-to-guide to align yourself with the universe and attract abundance, health, happiness and peace into your life.

5 easy actionable steps to effectively manifest your wildest goals in super-fast mode.

Discover how to reprogram your subconscious mind so you can get the answers to your true calling.

Overcome negative mental blocks and beliefs and be the vibrational match for what you seek to attract.

Learn how to apply the laws of attraction wholly and effectively to shake off the insecurities and enhance the ability to attain your heart's desire.

Conquer the art of manifestation to fight the endless distractions and petty battles that make you act without purpose or direction.

The specifically designed, life-changing techniques to recharge your soul, reclaim your power and enjoy the present experiences.
And much more…
Don't miss out. This is your chance to maximize your manifestation abilities.